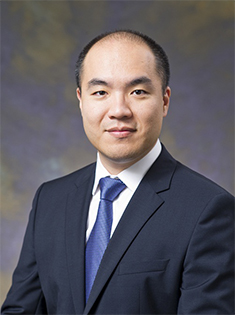 Kim, Youngchul
Assoc.Prof.
연구분야

Urban Design, Urban Analytics, Urban Regeneration, Spatial Analysis, Architectural Design, Masterplanning, Smart City, Urban Data Analysis

Degree

Ph.D. Arch., Univ. of Michigan

Office

W1-2, 2204

Tel

+82-42-350-3636

E-mail
Track

Smart Urban Systems

Google Scholar https://scholar.google.com/citations?hl=en&user=lJBJOtcAAAAJ
Young (Youngchul) KIM, Ph.D. is an urban designer, architect, researcher and educator. He teaches history, theory and design in architecture and urbanism. His current research is of theory and history of urban and neighborhood design, and of human behavior and social responsibility in urban revitalization projects. His research and practice both explore roles of built environments in human being's daily challenges to continuously sustain their urban life. Before joining KAIST, he was an assistant professor at City University of Hong Kong and served the associate programme leader of Master of Urban Design and Regional Planning that he made in Hong Kong.
Education
∙ B.S., Department of Architecture, College of Engineering, Seoul National University (1999)
∙ M.S., Department of Architecture, Graduate School, Seoul National University (2001)
∙ Ph.D., Taubman College of Architecture and Urban Planning, Rackham Graduate School, The University of Michigan (2011)
Career
∙ 1999-2001 Research Assistant, Seoul National University, Seoul, Korea
∙ 2001-2005 Urban, architectural researcher and designer, Kunwon Architects, Planners, and Engineers, Seoul, Korea
∙ 2005-2010 Research Assistant, The University of Michigan, Ann Arbor, Michigan, USA
∙ 2012-2015 Assistant Professor, Department of Architecture and Civil Engineering, City University of Hong Kong, Kowloon, Hong Kong
∙ 2016-2019 Assistant Professor, Department of Civil and Environmental Engineering, KAIST, Daejeon, Korea
∙ 2017-present Director, Smart City Research Center, KAIST, Daejeon, Korea
∙ 2019-present Associate Professor, Department of Civil and Environmental Engineering, KAIST, Daejeon, Korea
Main Research Field
∙ Urban design and theory
∙ Urban redevelopment and revitalization
∙ Spatial analysis
∙ Cross-cultural comparison
∙ Housing design and development in Asia